Jim Autry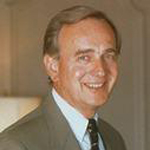 One Word After Another
Jim Autry is a Des Moines treasure. He is respected across the globe as an author and as a poet.
CAUTION: this poetry can overload your senses, it will command your attention and even if you don't think of yourself as a poetry fan, it will leave you yearning for more.
Listen to the music of his voice and the words, four times every day on KFMG's One Word After Another - 3 am, 8 am, 3 pm and 9 pm.