Gary Monte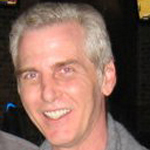 The Morning Show / The Overnight
Gary Monte is the host of the World's Longest Morning Shows, which are usually an extension of The Overnight show.
Gary is real good on the radio. He has worked at some very good stations. He has great taste in music. He attends lots of concerts, has an excellent collection of CDs, and has met some really big stars.
He's clearly overqualified for us. Please don't tell him.