Bud Hartley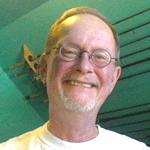 The Overnight
Bud Hartley joins KFMG as the main host of The Overnight. Monday through Thursday.
Bud has done radio (mostly late night) on a number of Des Moines radio stations over the years, including Ron Sorenson's cable radio station KBLE way back in the day.
Hartley studied Mass Communications and Journalism at Drake University.