The Listening Room
Filed under "News Items"
More articles »
---
Thursday, December 8, 2022
Luke Dickens is the host for the weekly show called THE LISTENING ROOM, every Thursday night from 7 to 9 Central.
Brought to you by VINYL CUP RECORDS in Beaverdale at 2815 Beaver Avenue, Ste. 210, Des Moines, IA 50310.
Each week there will be a special guest for the first half of the show and play their musical influences, hear music they are currently digging & what they are currently up to. The second half will be our musical influences of the week new and old!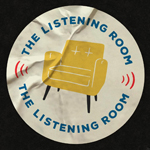 NOTE: The following comments area below is designed for you to leave comments only.
If you have a question or need to contact us, please Contact Us by clicking HERE, and we will be able to respond to you directly that way.
---
---
Comments
---
Leave Your Comments
We welcome your comments. Please leave your ideas and opinions below.